Please leave Clifton Textiles your feedback below.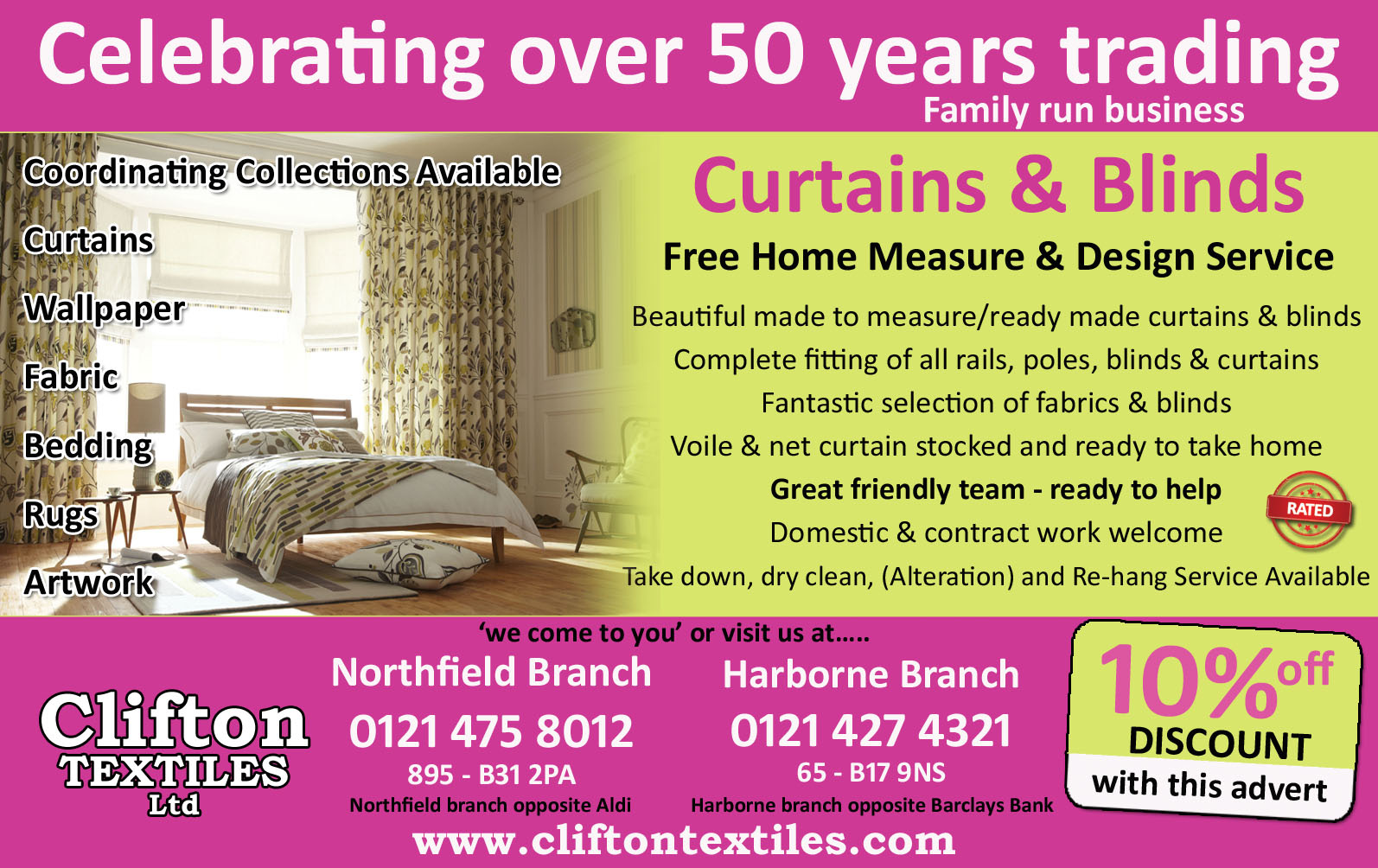 Becky Harborne
seen the advert in the magazine so visited the shop in harborne, my new curtains look lovely in my livingroom.
Mrs Griffin
Feedback: I recently used Clifton textiles for so made to measure curtains.
Im really pleased with their service and the curtains are beautiful.
i would highly recommend to everyone.