Please leave Cooker Clean Company your feedback below.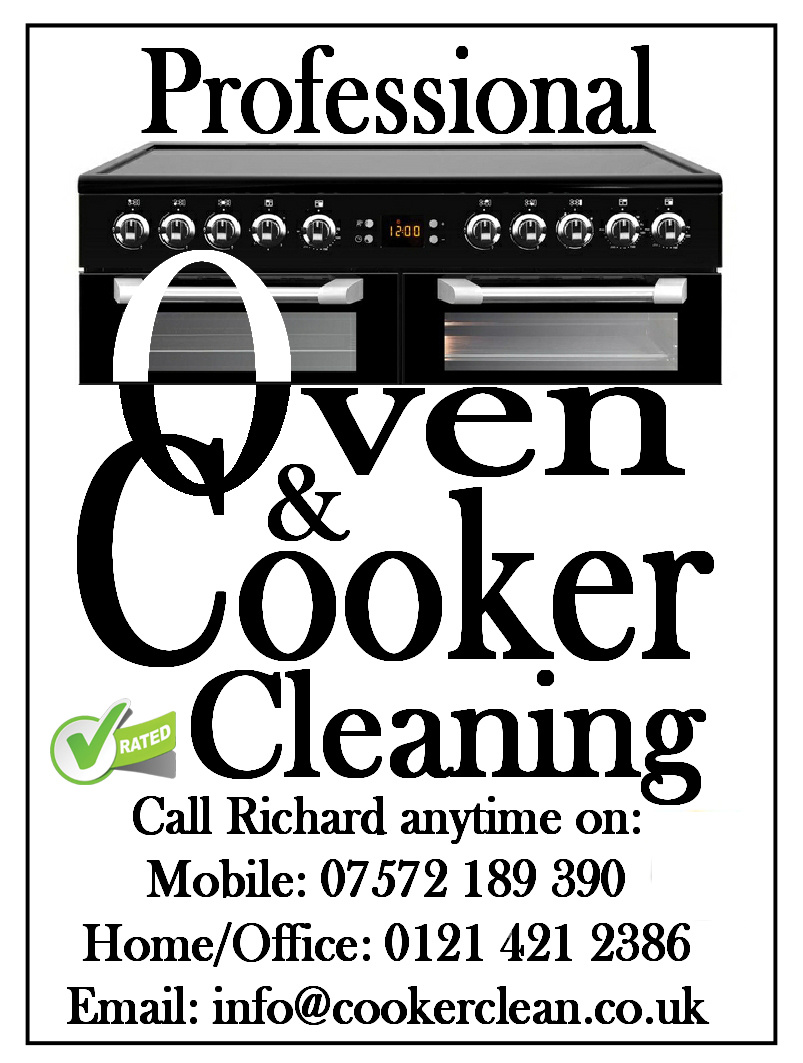 Andy northfield
Oven looks like new, fantastic service all ready recommend to family members.
Name: Sally Harborne
Feedback: Delighted with the clean - my oven is my pride and joy and Richard did it justice. I have already told friends about the service.
Name: Anita
Feedback: Very happy with my shiny clean cooker, I would definitely recommend and use Cooker clean company again.
Name: Neil-Halesowen
Feedback: Prompt, professional service and a great result. Will use them again.
Name: Ann Richards Kenilworth
Feedback: Definitely a 'thumbs up' for the service provided by The Cooker Clean Company. Have already recommended this service to friends.
Name: Norah, Alvechurch
Feedback: Very pleased with the service given, cooker looks like new and worked so much better afterwards. Definitely use the service again and would recommend others to do so.
Name: Linda, Kenilworth
Feedback: Great service, good value for money and Richard lovely to deal with. He even managed to remove the plastic mess I'd made when I dropped a plastic bag on the hot oven door! Would definitely recommend him.
Name: Amanda, West Heath
Feedback: Top quality service. Cooker came up like new. Amazed how much more efficient my cooker seemed too after such a thorough clean.
Will definitely use again. Totally recommend.
Name: Lorraine
Feedback: Very professional and thoroughly efficient service. Oven and cooker are like they have just come out of the showroom. Richard even cleaned my roasting and baking trays. Would definitely recommend to anyone, and would definitely be using again when needed.