Please leave DFB Aerials your feedback below.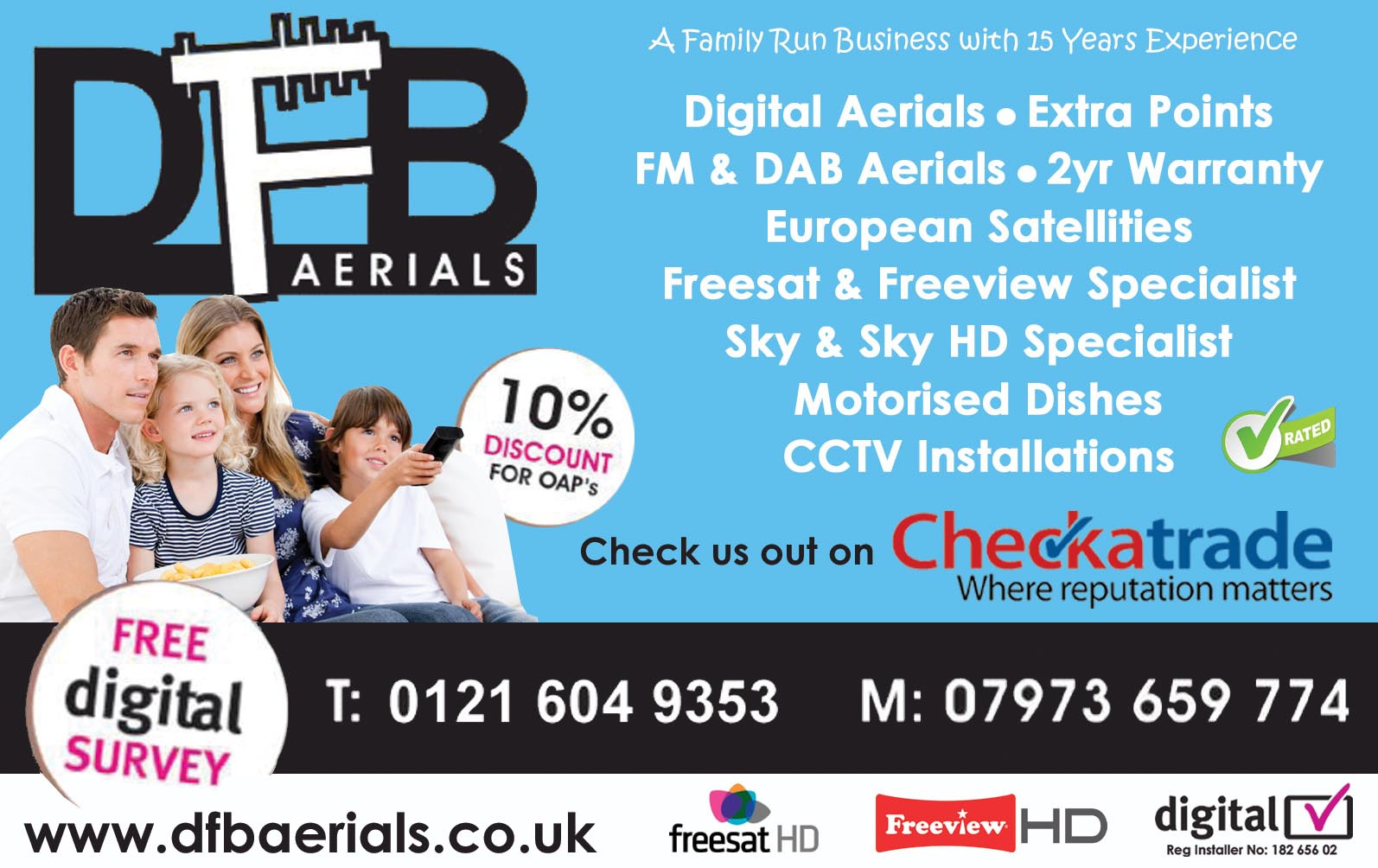 Name: Mr Draper
Feedback: Mr Darrell Belfield provided a 5 STAR service, I recommend him without a doubt. I was pleasantly surprised at how low the cost was for the work that he did, in laymen terms reasonable. We had a new HD Aerial put on our roof with a total of four Aerial points and because we had Sky on our main TV he also provided Sky access from our other TVs, what a bonus, Sky TV in our bedrooms too.
James Kings Norton
DFB came exactly on time and did a great job at a good price. I would have no hesitation in recommending them
Name: Mrs Whitehouse
Feedback: Really pleased with the job done. Arrived on time, advised us on what needed doing, completed the work at a very reasonable cost. I would recommend DFB aerials.