M Johnson Window Services
Please leave M Johnson Window Services your feedback below.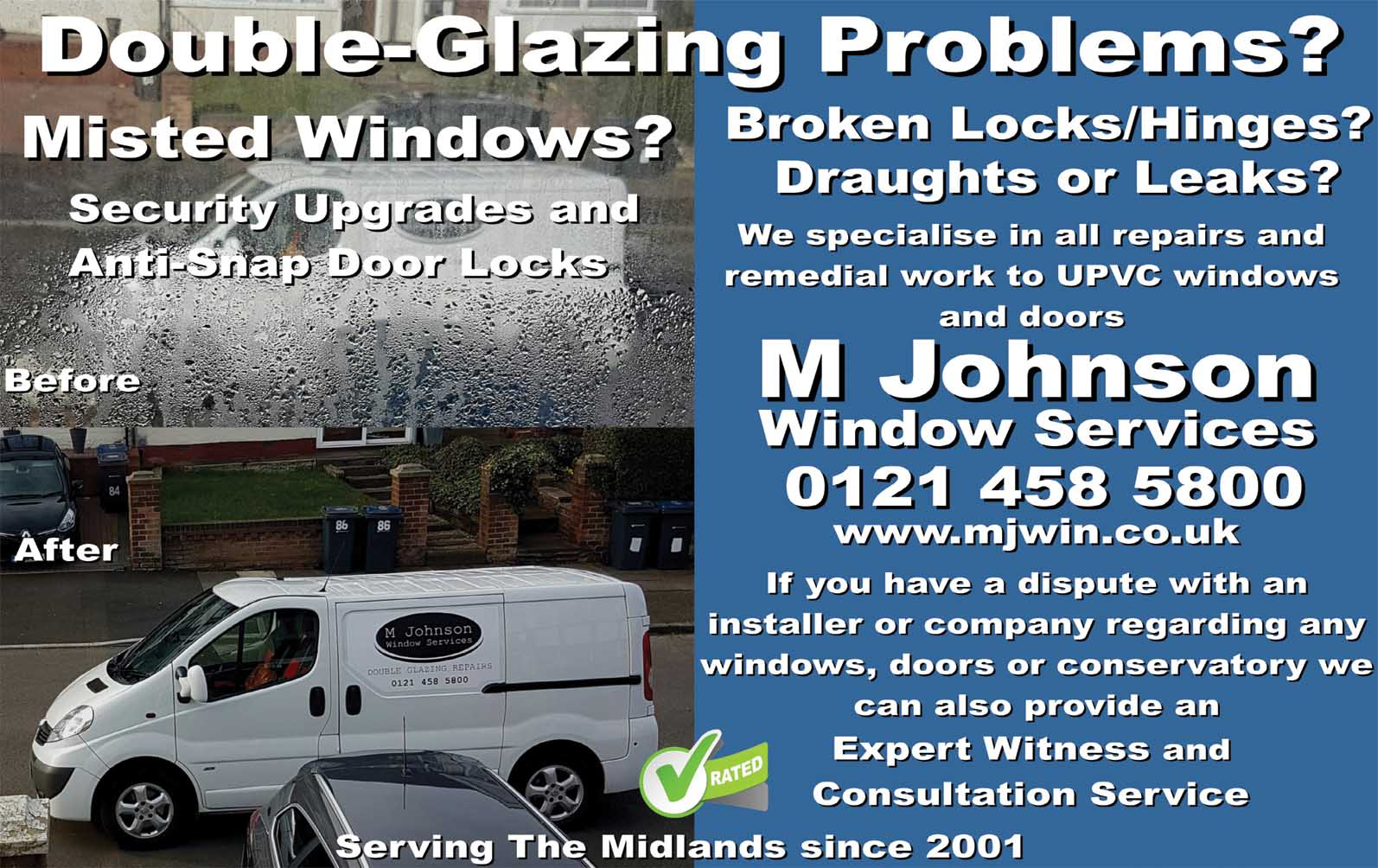 Name: Andrew
Feedback: Had trouble locking patio door due to it being out of line, with a massive gap at the top. Gave me a fair quote, When he came to fix the problem I paid less than the Quote. Very Helpful Very Honest!!!
Thank you very much for fixing our tired and worn windows, you have given them a new lease of life and saved us a fortune. Efficient tidy worker, satisfied with only a quality finish. Would definatley recommend.
Nicky and John
Name: Bruce
Feedback: extremely efficient, friendly and tidy service. Work done to a high standard. I would definately use them again if needed.
Name: Helen
Feedback: The only company I called that turned up on time, identified the problem straight away, gave a quote on the spot and came back and carried out the work professionally. Would definitely use again and recommend.
Name: Edward
Feedback: Couldn't fault this company at all. Professional, knowledgeable and reasonably priced. Managed to fix a window lock that another repair company said was beyond repair. Thanks. Ed and Julie
Name: Leo Maxwell
Feedback: Great service, nice tidy job.
Another tradesman said the window locking mechanism was unrepairable, and quoted a higher price for one sealed unit.
This guy repaired both and was very knowledgeable.
Would definitely recommend.
name: Mike
rating: 5 Stars
feedback: Very Pleased with the Excellent work carried out on our Front Windows replacements, Will use again, Thank You