M Woodward Roofing Services
Please leave M Woodward Roofing Services your feedback below.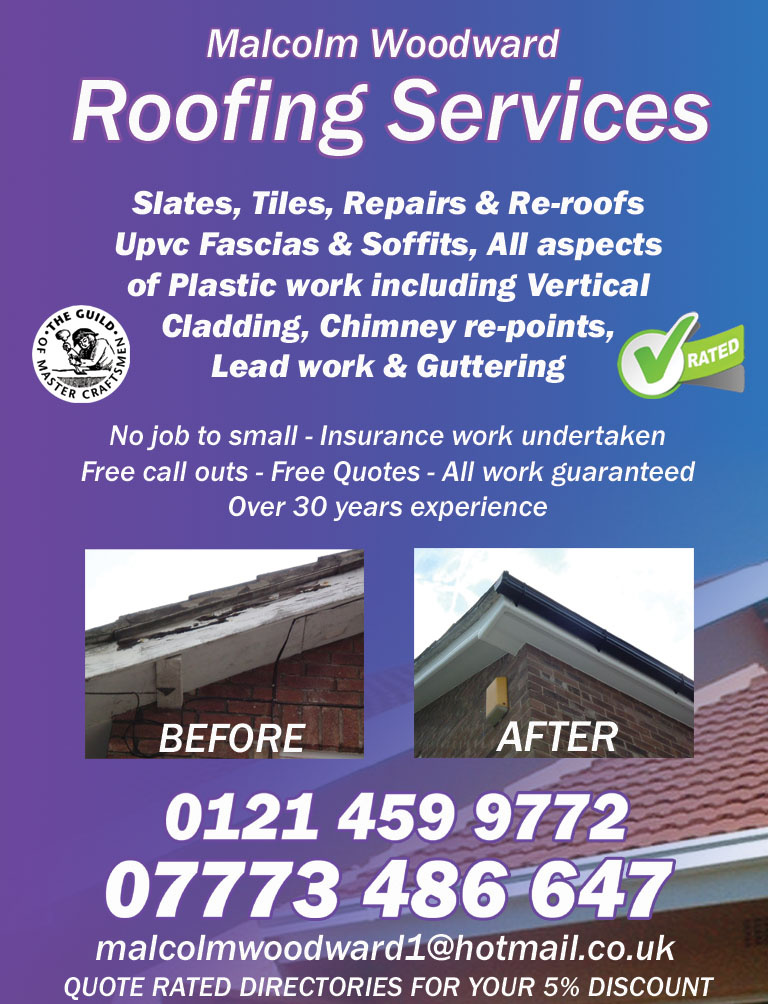 Name: M bashir (Kings Heath)
Feedback: Mr Woodward is is an excellent trades person.His work is first class, and his prices are very reasonable. I would recommend him to anyone. If you want an honest quote, a good job in a timely fashion, then use this guy.
Name: A Hayes (Northfield)
Feedback: Malcolm did a great job of our garage roof. Friendly, reliable, and timely at a good price. I would definitely recommend.
Name: Marie Round
Feedback: Work was carried out to my roof/chimney a little while ago, which was not only very satisfactory following a favourable quotation, but I was treated with respect and understanding AND the costs were minimal.