Please leave Malmik Pest Control your feedback below.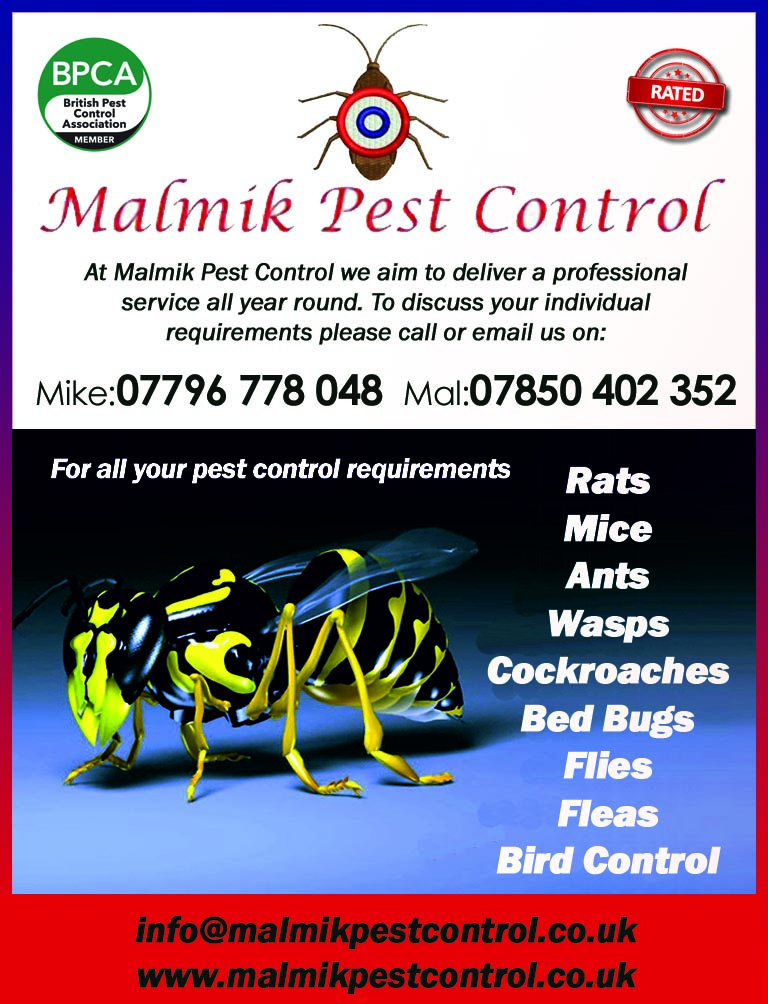 Name: Diane G
Feedback: Malmik's service recently when we had a bee problem, was second to none. Fast, efficient and friendly..Definitely recommend them...Brilliant!
Name: Peter J
Feedback: Used Malmik recently when we had a wasp nest in our roof. They came out promptly, were on time, friendly, courteous and professional. Problem was sorted out quickly with a minimum of fuss and for a reasonable price. Very satisfied and would have no hesitation in using them again, or recommending to others.
Name: David Stevenson
Feedback: brilliant effective service that eradicated a mouse infestation. Friendly & professional job fully explained, plus good advice. Highly recommended.
Name: Steve W
Feedback: Malcolm came to inspect the loft as we'd heard something up there. He looked all round, checked all possible hideyholes etc. and found no evidence. He advised us to monitor it and made no charge. Thanks for your time and professional approach.