N Nickerson Window Repairs
Please leave N.Nickerson Window Repairs your feedback below.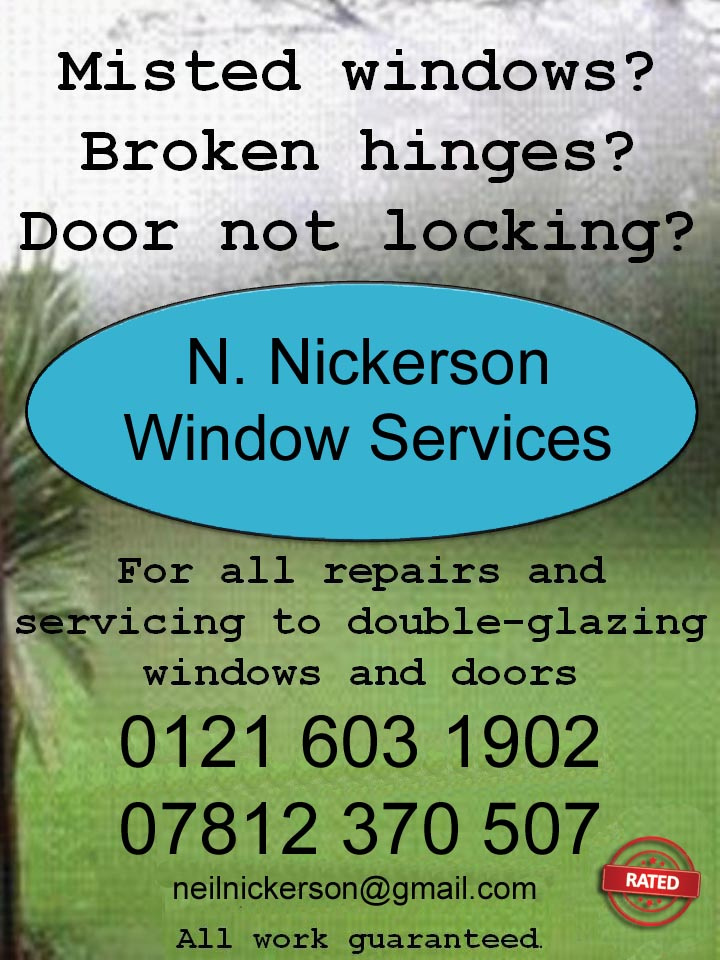 Name Jenny
Neil turned up at the appointed time to unlock my window. It was quite troublesome but he eventually managed to release it. He had to go away for parts, but the cost was still the same. He explained everything about how the mechanism worked. Good price. Job well done and pleasant, friendly workman. One happy customer.